Hello and welcome to our HänschenKlein online shop!
I am so happy that you found your way here!
I'm Judith, founder of HänschenKlein and I would like to tell you a bit about our company history and how HänschenKlein came into being in 2016.
It has always been my dream to be able to do something professionally that makes me really look forward to going to work every morning. With my father being a gynecologist and my mother being a nurse, I was born with a love for the baby and child industry. As more and more friends and acquaintances got involved in family planning, I became increasingly concerned with the associated topics and noticed the widespread dissatisfaction with unwieldy baby carriers, "Made in China" towels and their ugly designs. So I set to work creating a high quality yet affordable baby sling that combines the practical with timeless chic that I stand behind and that I hope our customers will love as much as we do!
"Made in Germany" is an affair of the heart for us. This way we can be sure that the sling is produced to the highest standards and that safety and comfort for our customers and their children are paramount. HänschenKlein supports small, family-run businesses in Germany that are involved in the process of making a beautiful and safe sling for our customers.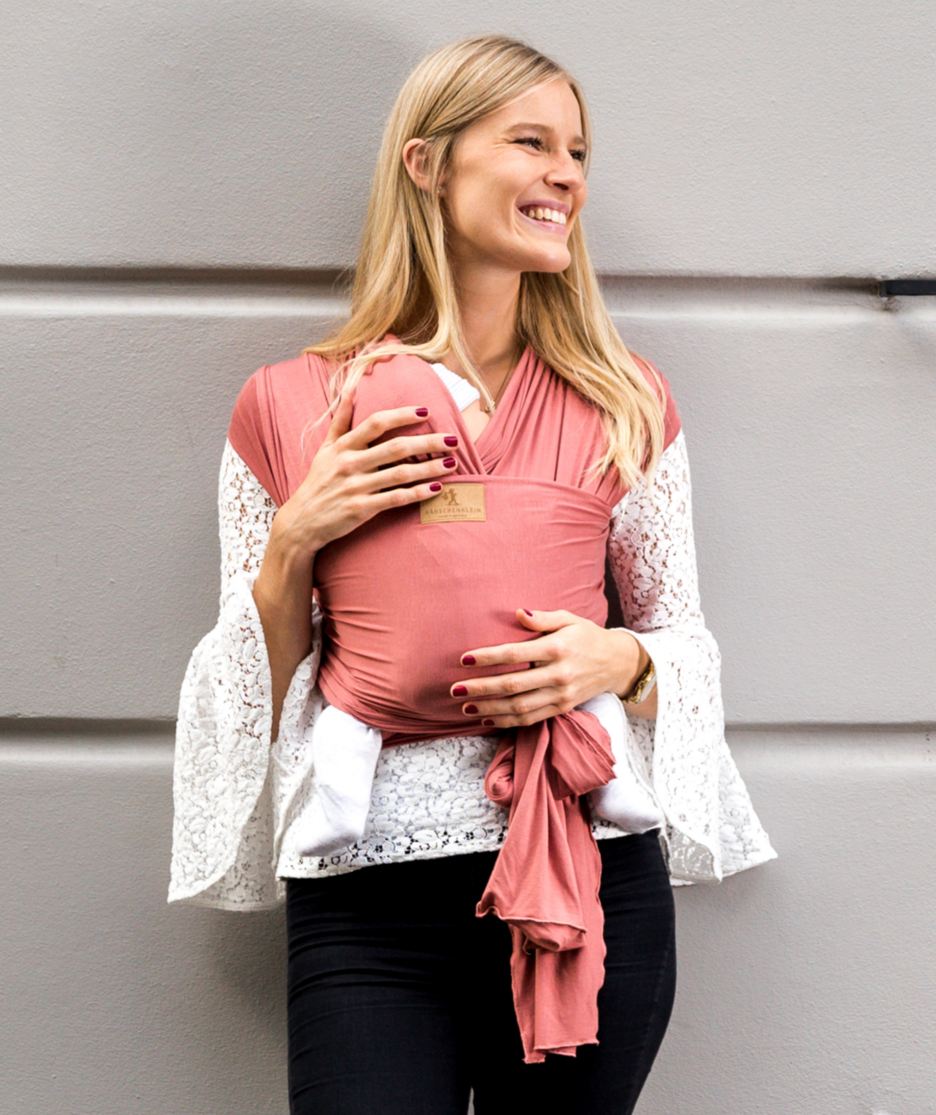 Carrying babies and toddlers close to you is a wonderful opportunity to get to know each other in the new and exciting time and to convey a feeling of security. Our slings allow hands-free freedom to maintain this closeness even in everyday situations. Our slings are characterized by a timeless chic that works with every outfit!
If you have any questions, requests or comments, you can contact our customer service at any time.
Thank you for the support, it means the world to us!
Happy babywearing!
Your Judith with Team HänschenKlein